Book a Wedding at

Quintero Golf Club

Your wedding is one of life's most important moments, and it must be absolutely perfect and unforgettable. Quintero Golf Club provides a secluded, unique wedding venue in Scottsdale & Phoenix area, with a breathtaking view of Quintero's championship course and the lush natural desert surrounding the course and Club. We provide all of the services you need for a memorable, special wedding ceremony and reception for up to 100 guests, including:
Private, lush, green outdoor ceremony space
Secluded patio area
Outdoor tent space
Banquet facilities
Immaculate accommodations
Custom packages that include world-class golfing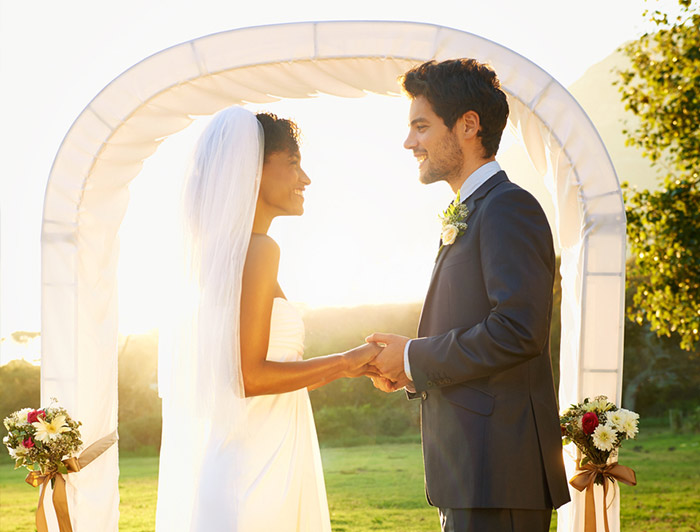 An Exclusive, Secluded

Wedding Venue

If you are looking for a wedding venue in Phoenix or Scottsdale area, Quintero Golf Club offers you and your guests a photo-perfect environment. Your wedding is the only event taking place on your special date and time, so you have full exclusive access to our beautiful grounds for all of your wedding needs and wedding photos that are truly magnificent.
We Cater to Your Every Wish – With Style
Our staff is committed to catering to your every wish. You can expect impeccable service from our Events Specialist and staff on your special day. We do everything possible to create a lasting impression, and spend all of the time necessary to fulfill your wedding concepts to the letter. Whether you choose day or the glow of the setting sun to highlight your special day, our goal is to make your wedding the perfect event that it should be. We want you and your guests to enjoy a truly magical experience. We have served thousands of guests, and our professional staff will work seamlessly with your other service providers so that your wedding unfolds with grace and style.
Special Exclusive

Wedding Packages

Every wedding event held at Quintero Golf Club near Scottsdale is planned down to the finest details, and nothing is left to chance. From our impeccable accommodations through to wedding packages for committed players that include access to our championship course, or for those who just want the perfect environment to say their vows, we craft a custom wedding package that suits your wishes. We know how important this day is for you, and our services go above and beyond the ordinary. You will be catered to, from start to finish, and your guests will be left with a lasting impression of a truly beautiful day full of joy and sharing.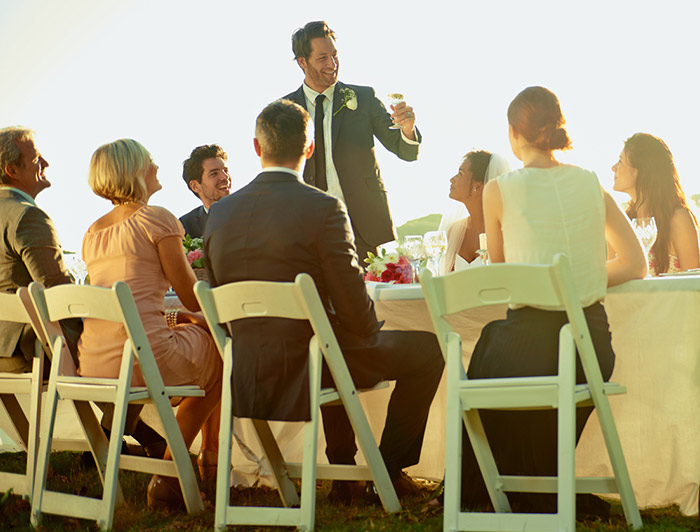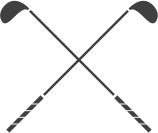 Discover Quintero
If you want to dive into our lush Arizona golf course, luxurious accommodations, or precision golf instruction, we're just a click away.
Contact Us