Executive Loft
Our condo unit in the Executive Loft, located on level 2 of the complex, provides a large, separated two-bedroom, two-and-a-half baths, with an impressive master suite crafted with ultimate attention to detail. The towering windows of the condo offer magnificent views from almost every room, including the kitchen. The master suite features a travertine stone bath and shower, along with a balcony facing east toward the 4th fairway on the Founder's Course. With a sweeping view from the east side of the master bedroom, you will be resting in a singularly pleasant and romantic setting. The living room, dining area and kitchen provide spectacular views of the fourth fairway, perfect for lounging, playing a game of pool, practicing your putting or gracious entertaining. The unit is approximately 3,600 square feet with an open floor plan, perfectly in harmony with the extraordinary desert space surrounding Quintero's unique location.
Quintero Golf: The Perfect Golf Getaway
For the ultimate golf vacation in the Southwest, the Quintero Golf Club offers players the complete experience. Play on our Rees Jones designed course, and experience the best golf course in the Southwest, while spending your off-game hours relaxing in comfort in a luxurious, fully-equipped condo, and enjoying the beauty of the lush desert environment.
Activities at Quintero Golf Club
Activities include golfing, hiking, swimming, walking, and biking. Boating can also be part of your adventure – the Lake Pleasant Marina or Scorpion Bay Marina is just fifteen minutes distant from the property. A range of local restaurants, entertainment, and shopping are all close by for those who choose to venture out and experience more of what Arizona has to offer.
General Information
For additional information please contact Director of Sales- Matt Polivka at
[email protected]
Check in time: 4:00 pm
Check out time: 11:00 am
Golf Season: November 1 – April 30
Off Season: May 1 – October 31
Holidays rates apply on: Christmas, New Year's Eve, new Year's Day, Thanksgiving, Memorial Day, Independence Day, and Valentine's Day.
Condo is a tobacco-free, and only assistive pets are welcomed.
Booking a Reservation at Executive Loft at Quintero Golf Club
A $250 refundable deposit holds your reservation, with remainder of payment due at check-out. Any missing or damaged items or unusual cleaning needed after your stay will be deducted from your deposit refund. There is an additional $150 non-refundable cleaning fee For additional information please contact Director of Sales- Matt Polivka at
[email protected]
Cancellation Policy:
Any cancellation must be made at least 30 days in advance of your reserved arrival date for a deposit refund.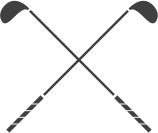 Discover Quintero
If you want to dive into our lush Arizona golf course, luxurious accommodations, or precision golf instruction, we're just a click away.
Contact Us