Destination

Golf

No matter how often you play golf at home, there is nothing to compare to the immersive, distraction-free experience of a stay and play golf vacation, where every aspect of your golf getaway has been designed to more than satisfy even the most avid golfer.

Quintero Golf Club, Phoenix's premier golf course, was ranked as the "Best Public Golf Course" by both Golf Digest and Golfweek Magazine in 2016, as well as ranked in the top 100 golf courses in the United States for the past nine years by Golfweek.

Designed by master course designer Rees Jones, this championship course offers the best playing surfaces and bent-grass greens on any course in the Southwest, which is why it has been described as "The Purest Golf Experience" in the entire area.

Yet there is much more to recommend the Quintero Golf Club. Though some might disagree, man—or woman—does not live by golf alone, especially when vacationing with perhaps less-devoted family and friends.

Not only does Quintero offer world-class golf and every amenity, but the beautiful Phoenix-Scottsdale area hosts an abundance of other activities nearby, from shops, restaurants and nightlife to swimming, boating, biking and hiking.
Quintero – A World-Class Golf Course in Arizona
Known for his championship designs, master designer Rees Jones has created a true masterpiece, carved out of the Arizona desert. Lush, stylish and secluded, the Quintero course is surrounded by magnificent views of the protected federal lands. Strategically placed bunkers, the finest playing surfaces and the best multi-level bent-grass greens provide a virtually unequalled experience for committed golfers, making it one of the most sought after golf destinations around.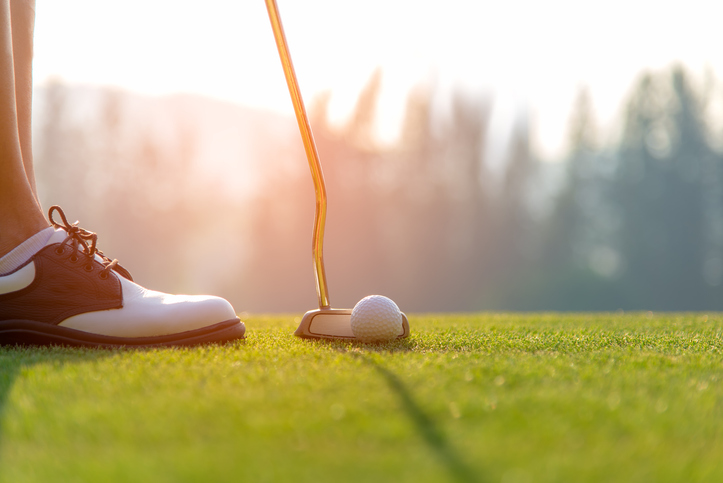 Quintero Accommodations
You will feel truly pampered off the course as well as on. Our stylish and serene complex offers three different types of condos to accommodate every need and taste. Each is located adjacent to the property pool, Jacuzzi and barbecue entertainment area and beautifully equipped with the finest amenities.
Terrace Casita
Your spacious master suite boasts a spa-like bathroom, fully equipped kitchen, and a Bose entertainment center, complete with a library of movies and CDs, as well as books, for relaxing after a round of golf.
If outdoor living and enjoying spectacular views is more to your liking, you might prefer having a glass of wine, perfectly chilled in your en suite wine refrigerator, sitting on your private patio while enjoying the ever-changing hues of the desert sunset.
Executive Loft
This two-bedroom, two-and-a-half bath, second-level condo is perfect for two or more guests. The balcony faces east, toward the 4th fairway, while the towering windows in the master bedroom provide breathtaking views of the surrounding lands.
Approximately 2,500 square feet, it includes a living room, dining area and kitchen, all of which also look out on the 4th fairway and are perfect for entertaining.
Improving Your Game – Golf Instruction at Quintero
Have you ever met a golfer who didn't think his or her game could be improved? Neither have we. While you may choose just to enjoy the course, Quintero Golf Club does offer an exceptional opportunity to hone your skills.
Attractions Near Quintero Golf Club in the Scottsdale-Phoenix Area
The Scottsdale-Phoenix area truly has something for everyone. Here are just a few examples of the sights, experiences and adventures you can find just a short drive from the Quintero Golf Club:
Taliesin West, a former home of architect Frank Lloyd Wright, with multiple buildings in his signature style, his studio, a theater, and magnificent art and sculpture throughout.
OdySea Aquarium, the largest aquarium in the Southwest, featuring dramatic exhibits of marine life, a 3D movie and interactive experiences.
Camelback Mountain, perhaps the most scenic and definitely the most challenging hiking spot in the area. For a more gradual incline, try Cholla Trail, which is on the east side of the mountain.
Museums for every taste, including the compact Scottsdale Museum of Contemporary Art; the Phoenix Art Museum, the largest art museum in the Southwest, offering festivals, live performances and educational programs, along with its permanent collection; and Western Spirit, with paintings, crafts artifacts and theater performances, celebrating the Old West.
Boating at Lake Pleasant Marina and Scorpion Bay Marina, just 15 minutes from Quintero.
The many wonderful restaurants, clubs, and entertainment venues in Scottsdale and Phoenix are too numerous to mention, but there is something for everyone—all easily accessible from Quintero during your destination golf trip.
Reaching Quintero Golf Club
Access to Quintero Golf Club is easy. We are located less than an hour's drive, northwest of Phoenix Sky Harbor International Airport.
A year-round resort and retreat, offering world-class, championship golf, luxurious accommodations, and a whirlwind of activities just a short drive away, Quintero Golf Club is the ideal golf destination—for avid golfers along with friends and family. For the ultimate corporate team getaways, the Club has it all.
Contact us today to schedule your next stay and play vacation.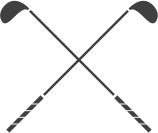 Discover Quintero
If you want to dive into our lush Arizona golf course, luxurious accommodations, or precision golf instruction, we're just a click away.
Contact Us