Golfing in Arizona
Few would disagree that Arizona is one of the world's premiere golf destinations. There is no state in the U.S. more dedicated to the game. Particularly in the prime golf season (January to April), warm, sunny weather, Sonoran Desert scenery, fabulous resorts, and world-class courses make Arizona an internationally recognized golf vacation spot.
What Makes Arizona a Coveted Golfing Destination?
As the epicenter for desert golf, Arizona attracts millions of enthusiasts of the game. According to the Arizona Office of Tourism, the state hosts 12 million rounds of golf every year. Cities in Arizona have become home to touring professional golfers. The state has become a popular retirement destination – not only for the tax advantages but for golfing as well.
Golfers are drawn to the Grand Canyon State to vacation, live, and retire – for many valid reasons:
The Weather
Winter in Phoenix and other parts of Arizona is like summer in the southeast, only without the humidity. Most days are dry and sunny with cooler evenings. Major cities enjoy sunshine more than 250 days a year. Peak golf season in Arizona is from January to April, although players still find their way to the fairways during the hotter summer months.
The Views
Arizona is home to Grand Canyon National Park, Red Rock State Park, and the Sonora Desert. Visitors and locals enjoy spectacular views and breathtaking scenery. The Phoenix area offers a number of scenic spots, including:
Camelback Mountain — so named for its resemblance to a kneeling camel
Hole-in-the-Rock in Papago Park — where wind and rain have eroded two large holes in a red sandstone hill
Dobbins Lookout – a stone ramada at the edge of a 2,330 ft. vantage point located at the highest accessible point of South Mountain Preserve
Golf Tournaments and Events
Arizona hosts numerous golf events, including charity, opens, and championships. Major golf tournaments include:
The President's Cup
PGA Frys.com Open
European Tour
LPGA Tour
Champions Tour
PGA OHL Classic
PGA McGladrey Classic
Special Local Events
In addition to fabulous courses, golfers in Arizona have the opportunity to enjoy local special events, including:
Cactus League Spring Training: The season gets underway in February with catchers and pitchers from 15 major league baseball teams, with the rest of the team joining them 4 or 5 days later. After a week of workouts, spring training games begin. The Phoenix area is home to 10 stadiums and 15 teams.
Tucson Folk Festival: This is a draw for Boomers who want to get back to their roots in the 60s, and for younger people who love live Bluegrass, Irish, and old C&W music. This is one of the top folk festivals in the country, with more than 10,000 music lovers attending.
The Arizona State Fair attracts more than 1 million people to Phoenix every year. It offers rodeos, concerts, racing, livestock, and tasty food.
Dining and Nightlife
When you are golfing in Arizona, you may have the opportunity to experience the nightlife and fine dining as well. Scottsdale's club scene heats up as the sun sets and the moon rises. Cool jazz hideaways, trendy cocktail lounges, cozy wine bars, and numerous live bands make it a Mecca for people who like the night life. For fine dining, Old Town Scottsdale is a destination for visitors and local food lovers alike.
Nightlife in downtown Phoenix is busier than ever, with new clubs, lounges, and late night attractions opening in the last decade. Phoenix nightlife attracts people of all ages, locals and visitors, city dwellers, and suburbanites alike. Phoenix also offers a selection of fine dining restaurants that will cater to your dining expectations in gracious style.
Why Choose Quintero Golf When You Are Golfing in Arizona?
Players come to Quintero Golf from all over the world for the ultimate golfing experience in the Phoenix Scottsdale area. As a top golf course in Arizona, the course was designed by master golf architect Reese Jones. The accommodations are spacious and luxurious. In 2016, Quintero Golf was rated as the "Best Public Course" by both Golf Digest and Golf Weekly magazines.
Playing at Quintero Golf means entering a secluded world free of distractions on a course artfully carved out of lush Arizona desert. With strategic bunker placements, generous landing areas, and smooth, bentgrass greens, the Quintero experience can test players at every level of the game.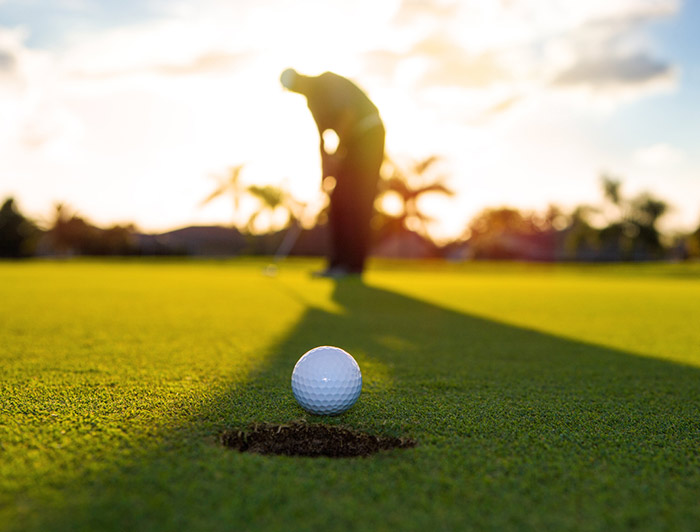 Instruction at

Quintero Golf

Further information on instruction coming soon.
Quintero Golf

Accommodations

At our Arizona golf club, we offer luxurious accommodations with options ranging from a spacious master suite and bath, to a 2 bedroom condo with 2 ½ baths, to a 3-bedroom home with en suite baths and incredible views. Amenities include:
Fully-equipped kitchen
Espresso machine
Built-in wine refrigerator
High thread-count sheets
Bose theater stereo surround sound
Pool, Jacuzzi, barbecue and entertainment area
Private balconies
Spectacular views
Discounts for play on our world-class course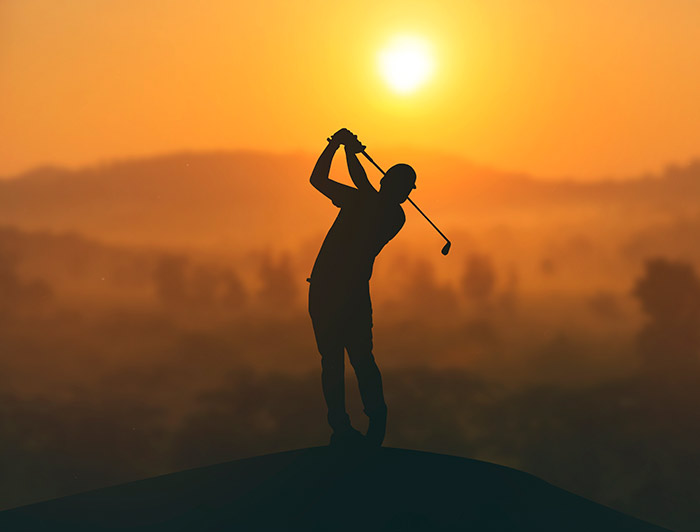 Activities for Guests
at Quintero Golf
Although you may never want to leave your secluded getaway, there is no scarcity of things to do in the surrounding area. You can enjoy boating activities 15 minutes away at Lake Pleasant Marina or Scorpion Bay Marina. Local restaurants, shopping, and entertainment are within easy driving distance.
While you are on Club property, you can enjoy a challenging game on a course designed by Reese Jones, go walking, hiking, biking, or swimming, or simply relax and enjoy the peace and seclusion, soft, warm air, and spectacular Arizona sunsets.
Sources: Arizona Office of Tourism: Golf Travel Outlook – U.S. & Arizona Market Trends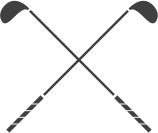 Discover Quintero
If you want to dive into our lush Arizona golf course, luxurious accommodations, or precision golf instruction, we're just a click away.
Contact Us